Create your account and register your studio performers
Get a fast start to higher income today !
Get up to 70% of the money *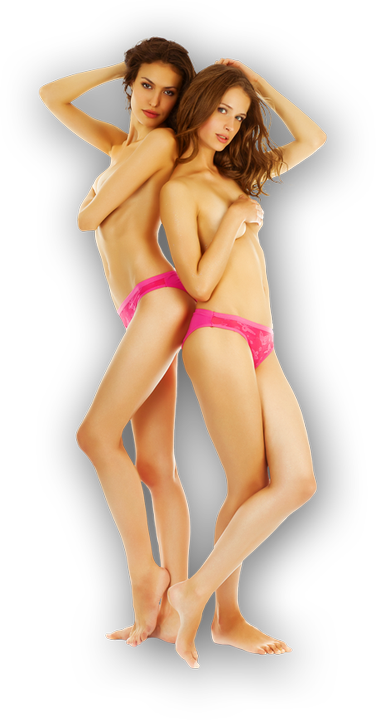 As an XloveCam Independent Cam Girl (Couple or Guy) you are your own boss !
Work from home
New or experienced cam performers make more money for your time
Your own working hours
Set your own rates
Earn Referral fees, Bonuses and money from VIP videos ! (

Read more

)
Be paid in Euros or their value in your currency every 2 weeks (

Read more

)
A 24/7 support team is at your service
* - maximum payout for customers that you bring in
You will need:
A computer (

Read more

)
A webcam
An Internet connection
Test the speed of your Internet connection:
NetworkCheck
To register:
Fill out our registration form
Provide a copy of your passport or other accepted valid ID (

Read more

)
Send us one or more photo(s) of yourself (you can also take photos using a webcam)
Read and accept the terms and conditions
Any questions?
24/7 support team is at your service
Contact us by email
Discover Xlovecam
Over 10 years of experience!
+ 100,000 Performers have trusted us
The Customers like using our existing and evolving new websites.
XloveCam's video stream quality is second to none and and your paying customers can use any PC, tablet to smartphone to view your chat room and buy your private shows – PC or Mobile we deliver a high quality video stream for all devices.
Get up to 70% of the money (

Read more

)
Our payments are reliable, timely and paid in Euros or their value in your currency
We pay every 2 weeks by bank transfer, WebMoney or Firstchoice Pay (

Read more

)


About earnings and payouts
Earn 20% extra on the time you spend with new paying users you bring through your own promotion to Xlovecam and also an extra 20% from what they spend with other Performers (models).
Performer (Model) & Studio net profit and payout details
Since you're the seller of your services only our fees will be charged and deducted from your payouts.
Deducted from your payouts are :
ICT, Hosting and Marketing
Unless the parties have agreed in writing otherwise, the Performer must pay SNV an amount equal to 35 percent of the total amount of the services the User has purchased from the Performer for the ICT, Hosting and Marketing provided by SNV.

SNV Payment Service (Billing)
The Performer must pay SNV an amount equal to 15 percent of the total amount of the services the User has purchased from the Performer for the SNV Payment Service.

Transaction fees.
When transferring amounts from the Payment Account to the Performer's (personal) account, SNV doesn't charge any transaction fee in case of use of XLC Card, or SEPA wire. Otherwise, SNV will charge transaction fee and the performer will have to pay an amount of €6.80 for each transfer (Transaction Fees).

SNV has a Reservation Requirement of 5 percent of the amount of the services the User has purchased from the Performer (Model). The Reservation Requirement is a temporary reserve (180 days) to cover potential payment cancellations by the User and is paid out in full when the transaction is final.

Since 2006, we have paid, on schedule, over 100,000 performers who have have entrusted us to promote and sell their services.
XloveCam is a reliable website - we always pay on time and without any problems.
We pay out to you every 2 weeks in Euros or their value in your currency.
Hardware configuration necessary:
Hardware minimums and recommended requirements:
You will need a PC at this time to broadcast; If you don't have a PC available at this time please check back with us in the near future for further details – we will have a video broadcasting platform for models that will work with non-Windows devices such as Android and Apple ipad/iphone soon.
To be able to provide the best streaming quality, you need a good computer with minimum of a dual core processor at 2Ghz or more with 2GB RAM memory or more.
Our basic software solution should work on any operating system that has support flash player. Our high quality broadcasting solution (our own Flux Manager) will work only on Windows operating system (XP, Vista, 7, 8, 10, MAC OS - 32 or 64 bits).
A High speed Internet connection, with a recommended 1Mbs or more download/upload bandwidth.
A good quality WebCam (Logitech, Microsoft etc) or CamCorder (Sony, Panasonic etc).
A microphone.
Internet browser like: Chrome, Firefox, Internet Explorer etc.
The latest Adobe Flash plugin.

To validate the registration of an account and to confirm the performer's age, we require a scan of a government issued ID card or passport for each person associated with the account. Under the EU Data Privacy laws your documentations or personal information cannot be disclosed to any party other than whom you consent to or when we are ordered to disclose by a recognized court of law – your rights of privacy are protected at all times by us.
If you do not have a scanner, you can use a digital camera or webcam, as long as it will provide a sufficient quality, ensuring the information on your ID card is legible.
Please send a head shot full face cam shot with your ID in it
(See the registration form page for more details and examples.)
About Firstchoice Pay
Firstchoice Pay details
Firstchoice Pay is a well known third party global payout platform and a popular form of payment also in video chat industry.
The Firstchoice Pay Prepaid Debit Card works just like any other prepaid debit card and can be used to make purchases online, in stores, and at ATMs worldwide where MasterCard/Visa is accepted.
Our collaboration with Firstchoice Pay has been set up in USD, therefore you may be charged currency exchange fees.
Click here to read more details about Firstchoice Pay
About Webmoney
Webmoney details
Webmoney is a global settlement system and environment for online business activities well known also in video chat industry.
The system enables Internet users to conduct safe transactions in real time using WebMoney units (WM-units). No bank account or credit card is required to open or operate a WebMoney account. More than 100 000 online shops and services accept WebMoney payments.
Our collaboration with Webmoney has been set up in EUR
As for withdrawing your funds, you can exchange your WMZ units to cash at WebMoney exchange offices or you can send them to any international VISA or MasterCard card you have in your possession or to your bank account in your area.
You also can order a new prepaid card linked to your WebMoney account and access your funds by using this new prepaid card.
Click here to read more details about : WebMoney